Call Us: 02 9550 4442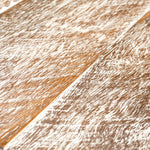 Tallboy - Archer Collection
Similar to our Beach House collection the Archer collection is designed with casual living in mind.  Whether it be 'farm-house', 'country living', 'coastal living' or beach house these pieces will have you feeling relaxed in no time.  Archer is both practical and handsome, beautifully constructed with a white-wash finish and rustic feel.  Made to last with quality extendable runners, making it easy to reach things 'Waaay' in the back!
Pair this with the Archer bedside to enhance the restful vibe in your bedroom and give you ample storage.
Do you like it? We can make a similar piece for you or you can 'tweak' it and a create your own custom furniture piece to fit your home and requirements in the timber and finish of your choice!

Photos don't do our furniture justice. Visit one of our showrooms to experience the true texture and warmth of our pieces. The smooth, almost silk-like finish, the quality of craftsmanship and the superior materials need to be seen and felt. 
Get in touch if you would like more information or photos. Contact us through the chat in the bottom right of your screen or call our Revesby showroom (9774 1445) to talk to one of our staff.
Have you checked out our "Available Now" page? We might have something on the our showroom floor that you've been looking for...  Click here to have a peek