Call Us: 02 9550 4442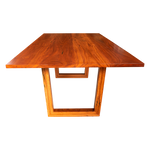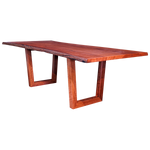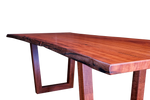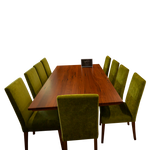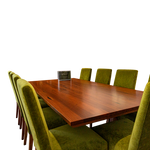 Dining Table - Ellis Premium Collection
The Ellis Premium range is as sleek and modern as our Ellis collection.   It''s signature 'U' shaped legs are slightly thicker with a mitred U bend and no bracing rail connecting the legs, making it a premium refined design.  As with with all our Ellis pieces, it has been created with functionality in mind Ellis is easy to clean with simple lines and smooth surfaces.
Pricing starts from $5,050 for our most popular size (2000L x 1000W x 760H). Note that pricing depends on the timber and size of your table.
Match with the Ellis buffet to enhance your space.

We can make a similar piece for you or you can 'tweak' it and a create a custom furniture piece to fit your home and your requirements in the timber and finish of your choice!
Photos don't do our furniture justice. We recommend visiting one of our showrooms to see the true texture and warmth of our pieces. The smoothness of the finish and quality of materials can only be experienced in person. 
Get in touch if you would like more information or photos. Contact us through the chat in the bottom right of your screen or call our Revesby showroom (9774 1445) to talk to one of our staff.