Call Us: 02 9550 4442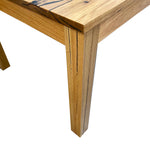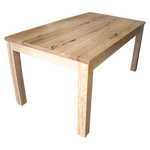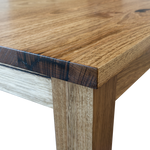 Dining Table - Henly Collection (Straight Leg)
The Henly Collection is designed to be a timeless and practical fit. The simplicity of this dining table makes it one of our popular options as it comfortably suits most decorating styles. Capable of fitting a large number of people around it, it will quickly become an integral part of any home and family. The table leg can be tapered for a sleeker look and feel.
What do you think? We can make a similar piece for you or you can 'tweak' it and a create your own custom furniture piece to fit your home and your requirements in the timber and finish of your choice!

Photos don't do our furniture justice. We recommend visiting one of our showrooms to see the true texture and warmth of our pieces. The smoothness of the finish and quality of materials can only be experienced in person. 
Call or Visit our showroom to order your Dining Table today!
Pricing starts from $4,400 for our most popular size (2000L x 1000W x 760H). Note that pricing depends on the timber and size of your table.
Have you checked out our "Available Now" page? We might have something on the our showroom floor that you've been looking for...  Click here to have a peek