Call Us: 02 9550 4442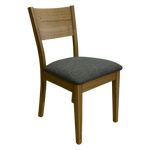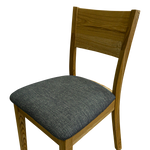 Chair - Mitchel Design
Our versatile and timeless 'Mitchel' chair will blend with most décor, and like all the chairs in our timber range, is beautifully designed and made to last.
Pricing ranges between $330 - $408 per chair. Pricing depends on the fabric or leather chosen.
A wide range of high quality fabrics and leather and the ability to stain the Ash timber to match new or existing furniture will make your final choice a custom furniture piece.
Photos don't do our furniture justice. We recommend visiting our showroom to experience texture and warmth of our pieces. The velvet finish and quality materials can only be truly appreciated in person. 
Contact us by the chat at the bottom right of your screen or call 9774 1445 to speak with one of our staff.
Have you checked out our "Available Now" page? We might have something on the our showroom floor that you've been looking for...  Click here to have a peek